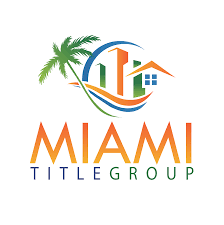 Top-Rated Title Companies in Miami
Fast Facts
Miami Title Group, Inc. boasts a highly experienced team, with each member having no less than 15 years in the title insurance industry.
The company has proven expertise in handling large-scale transactions, having successfully closed a commercial real estate deal worth $100 million.
They possess specialized knowledge in both the tax and timing elements of 1031 Exchange, demonstrating their comprehensive understanding of the industry.
Miami Title Group, Inc. provides critical guidance on Florida property tax laws, ensuring clients avoid delinquency and dismissal of appeals to the Value Adjustment Board.
In-depth review of Miami Title Group, Inc.
Miami Title Group, Inc., an attorney-owned and operated title company, is a respected entity in the bustling city of Miami, Florida. With a team that has over 15 years of experience, they have earned a reputation as a reliable provider of title insurance services. Their dedication to high-quality service is reflected in the positive feedback from their clients, who appreciate their support and dependability.
A key strength of Miami Title Group is their proficiency in managing both residential and commercial real estate transactions. Whether you're in the process of buying or selling property, their knowledgeable staff and attorneys are prepared to help you navigate the intricacies of the process. They also provide support with corporate structuring, estate, and tax matters, ensuring your interests are safeguarded at all times.
Miami Title Group also specializes in 1031 exchanges and tax and abatement advisory services. These areas necessitate a thorough understanding of the law, and the team at Miami Title Group is adept at providing the necessary guidance to handle these complex transactions.
Beyond their extensive range of services, Miami Title Group offers complimentary phone consultations, giving potential clients the opportunity to discuss their needs and concerns before deciding to use their services. This tailored approach underscores their dedication to client satisfaction and ensures that clients feel secure in their decision-making.
Moreover, Miami Title Group goes the extra mile by offering a newsletter subscription, providing valuable information to their clients. This dedication to education and transparency differentiates them from other title companies and allows clients to stay updated on significant developments in the real estate industry.
Located conveniently in Davie, FL, Miami Title Group's office is easily reachable for clients in the Miami area. Their business hours from Monday to Friday, 10am to 6pm, cater to a range of schedules, ensuring that clients can receive the help they need at a time that works for them.
To sum up, Miami Title Group, Inc. is a trustworthy and dependable title company that provides a broad range of services to cater to the needs of both residential and commercial clients. With their seasoned team, tailored approach, and dedication to client satisfaction, they are an excellent choice for anyone needing assistance with real estate transactions in the Miami area.
Products and Services
'Title Insurance': This service offers protection against financial loss that may arise due to defects in the title of a property. It safeguards the interests of both property owners and lenders.
'Escrow Services': Miami Title Group, Inc. provides secure holding and distribution of funds and documents during a real estate transaction, ensuring a smooth and trustworthy process.
'Closing Services': The company facilitates the final steps in a real estate transaction, including the preparation and signing of documents. This service ensures a seamless and efficient closing process.
'1031 Exchange Services': This service assists clients with tax-deferred exchanges of like-kind properties, demonstrating the company's thorough understanding of complex real estate transactions and tax laws.
Interested in the Best Title Services in Miami?
If you want to learn more about the best title services in Miami, be sure to check out the rest of this website's rankings. For more information on Miami Title Group, Inc.'s specific services, visit their website.